With the world still crawling with 'Barbie Fever' as the film topped $1 billion at the global box office, could a pink property be your new dream house?
Bold and subtle, playful, and elegant, modern and traditional; the colour pink has long been a staple in property and design. Unusual in its vibrancy yet timeless in appeal, the pink hue has painted architectural history with its distinct charm.
Pink's journey into our homes and hearts is one steeped in cultural shifts and artistic revolutions. It was in the 18th century, during the Rococo period, that pink began to make its mark in European interiors. The soft hue became synonymous with the light-heartedness and frivolity of the era, gracing the walls of countless French boudoirs and English drawing rooms.
Fast forward to the 20th century, and pink found a new expression in the bold, geometric lines of the Art Deco movement. From the iconic hotels of South Beach to the Hoover Building in West London, pink became a symbol of modernity and glamour.
Pretty in Portugal
But it is perhaps in Portugal that pink has found its most enduring home. The country's traditional architecture is a riot of colour, with pink taking centre stage. From Lisbon's vibrant streets to the sun-baked facades of Algarve villas, pink is a testament to the country's rich visual heritage.
Yet, the use of pink is not confined to the past. Today, it continues to be a popular choice for both exterior and interior design. Here's three properties currently available for sale in Algarve, Portugal that could be your dream home away from home…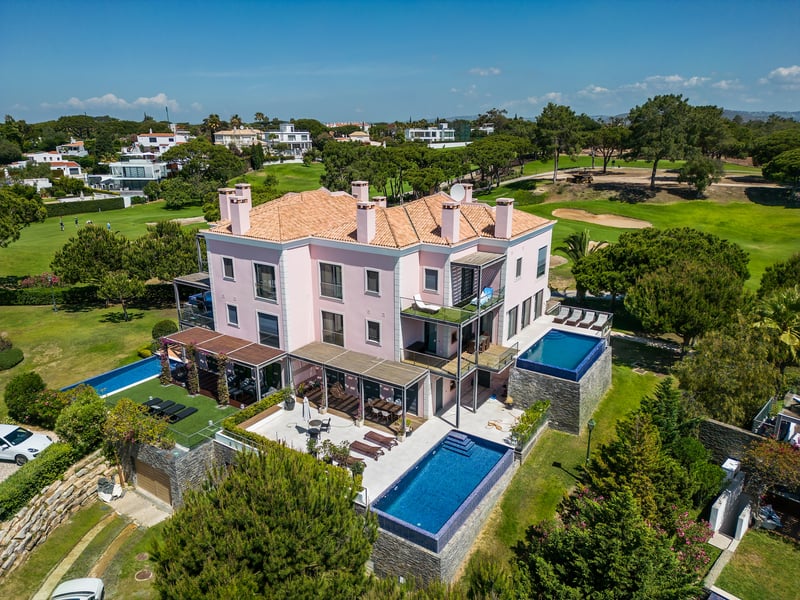 €1,100,000 | 2 bed | 3 bath
This charming modern 2 bed apartment faces the golf course on the 1st floor of the luxurious Vale do Lobo golf resort.
An elevator opens directly into the apartment's entrance hall, leading to an open-plan living and dining area, both with access to the outdoor pool terrace with a deck through double glass sliding doors. The kitchen is fully equipped, and there is a storage room as well.
Externally, this property benefits from covered and open terraces, a private infinity pool, and a built-in barbecue area.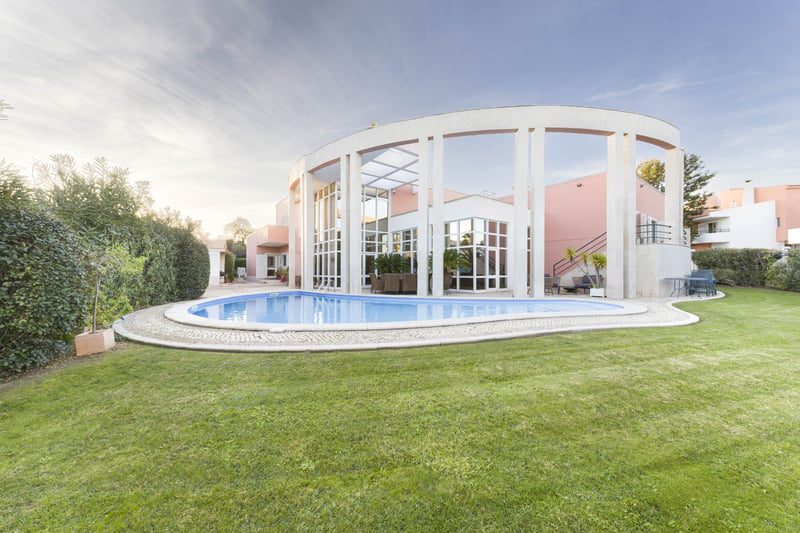 €2,750,000 | 5 bed | 6 bath
This 5-bedroom villa with pool is in prime area of Faro and boasts an impressive array of features and amenities. The spacious property is perfect for those looking for a luxurious and comfortable home with plenty of room for entertaining and relaxation.
€645,000 | 2 bed | 2 bath
Located just outside Vilamoura, this famous gated and secure condominium offers beautiful gardens and a magnificent swimming pool.
Surrounded by two gardens at the front and back, the semi-detached house comprises an entrance hall with guest toilet, a very spacious and bright double living and dining room with direct access to 2 covered terraces and the garden. It's the ideal home for anyone staying close to Vilamoura, golf courses and beaches.
So, whether you're looking for your ultimate Portuguese Barbie Dreamhouse or your Lisbon city getaway, contact Cluttons today for help with your search.
Property price information correct at the time of writing.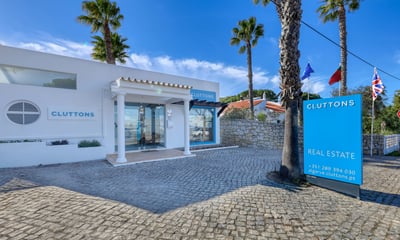 Algarve
Rua de Valverde, Escritório Cluttons, Vale Verde, CX 538N, 8135-037 Almancil, Portugal, 8135-037