Residential asset management
Maximising the performance of your residential and mixed-use property portfolios is central to what we do.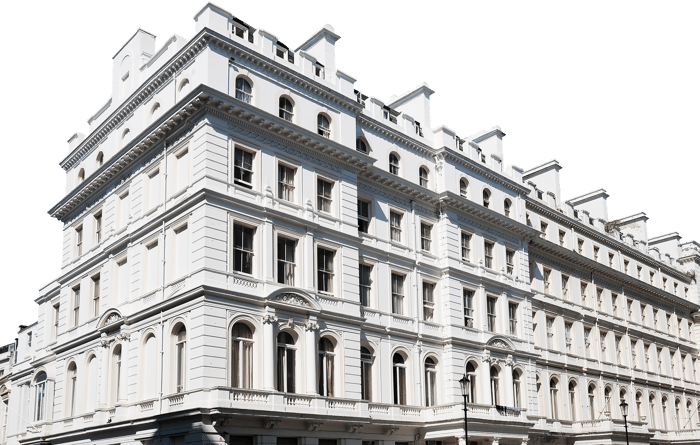 We see ourselves as guardians of our clients' assets and our central objective is to deliver long term, not short term profit.
Whether seeking a full management service, including planning, valuation and asset management, or needing something tailor made, our experienced team always acts with agility and a connected approach that will help you make the most of your assets and deliver short, medium and long term value.
Our clients include London estates, corporate investors, charities and families and the assets we manage on their behalf range from single properties to thousand unit portfolios.
Our multi-disciplinary team can provide every type of advice that you might need but we retain a very personal service with partner involvement that you can depend on.
Our depth and breadth of experience across all disciplines of asset management enable us to act fast and decisively on behalf of our clients.
We employ innovative technology to improve the way clients see and interact with data and governance strategies; from investment performance to physical and valuation characteristics.
Case studies
Creating fitting homes
for heros
Cluttons was appointed to manage The E Hayes Dashwood London residential Charity Estate in 2005. The charity provides residential accommodation for disabled ex-servicemen who occupy 100 of the 150 flats with the remainder being let on Assured Shorthold tenancies at market rents to provide important income to contribute to upkeep and improvement across the Estate. We have worked closely with the trustees to improve the fabric of their estate and also of course their investment performance.
A strategic approach that is improving returns
The London Diocesan Fund (LDF) provides support for the mission of the Church of England in London. Cluttons has been working for them for almost 10 years providing a full management service for more than 250 of the residential and commercial properties that they own. Our initial residential asset management initiatives were focused on helping the LDF rebalance their portfolio in order to release capital from lower yielding Central London assets, reduce risk and drive return on their investments. We are now focused on helping them understand performance on an asset-by-asset basis, to help them refine their wider occupational strategy.
Multi-location asset management
An established family estate appointed Cluttons in 2014 to provide a full management service for their mixed-use portfolio containing 300 residential units at London sites in West Hampstead, Holloway, Holborn and Hackney. In line with their brief, we have successfully collected rents and increased rent roll, provided strategic advice to maximise rental values and significantly improved their health and safety practices. Through strategic asset management of their portfolio, we have helped them to identify and remove under-performing assets. We are also instructed to look for opportunities to build on their existing portfolio stock.
Meet the team