Greater London sales & rental review Q3 2020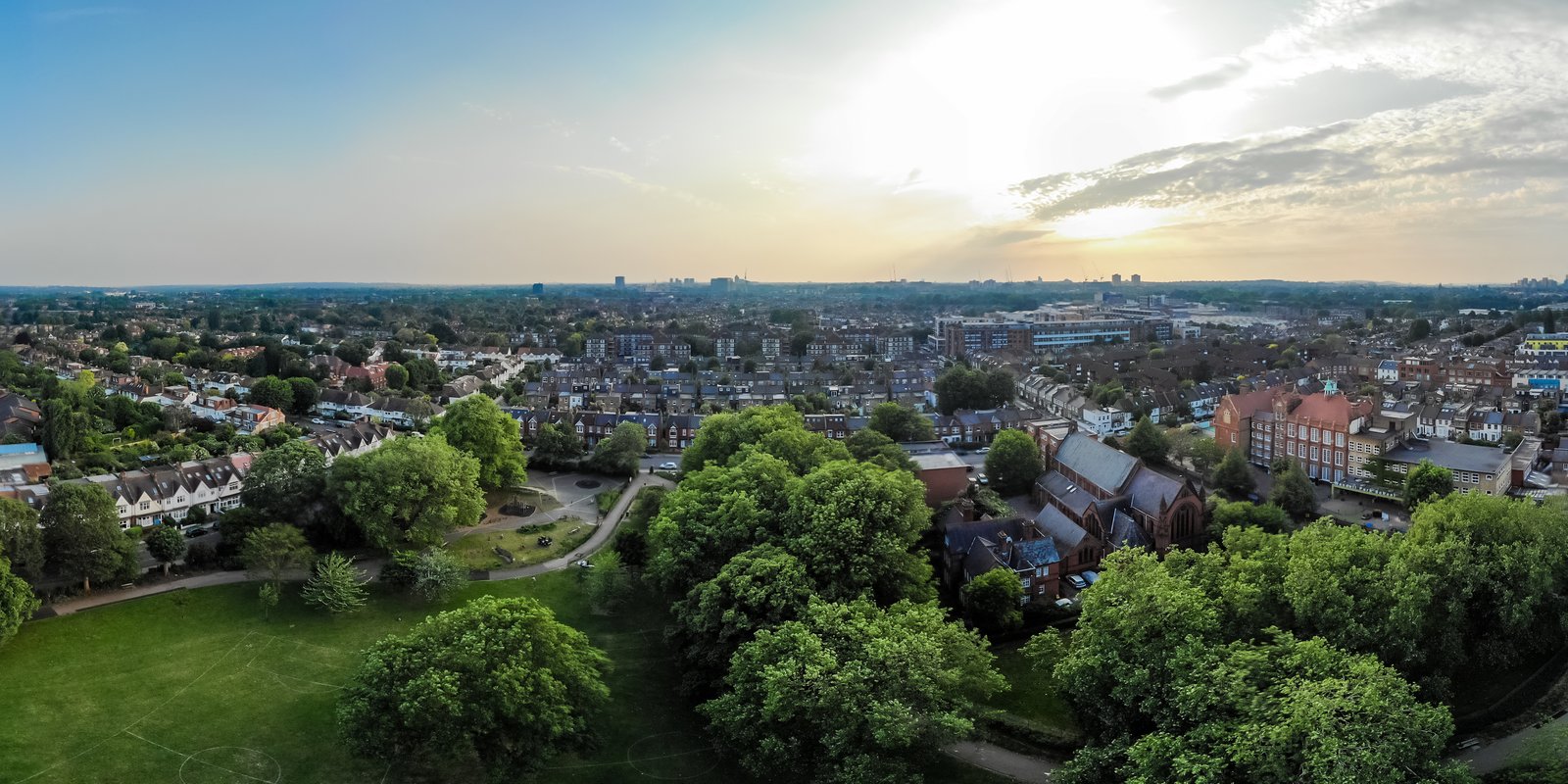 Much of the commentary around London property in the pandemic has suggested that increased working from home and a desire for more space – particularly gardens – could really reshape the market as people and businesses abandon the city. The initial data covering the summer does not yet bear this out, with activity in the capital broadly continuing as before.
Figure 1 compares the relative performance over the past decade of London against the rest of England across three metrics: price growth, rental growth and transactions. The latest data shows that both sales values and rents in London are very much in line with the rest of England. Sales transactions are still lagging but closed the gap slightly compared to recent years.
Within London a similar theory of occupiers swapping central flats for more spacious suburban houses has also been suggested as one outcome of the pandemic, with access to your usual place of work and commuting times potentially becoming less important. Again, this is not apparent in official data on house prices or internal migration at this early stage, but other indicators do lend some weight to the idea.
In October Rightmove noted that, while interest (defined as potential buyers contacting agents about a property) increased across all parts of the capital in September 2020 compared to the same month last year, the biggest increases were seen in outer zones. This is a complete contrast to the situation a year earlier, as shown in Figure 2.
For this behaviour to become a major trend amongst owner-occupiers, those moving out of central London will have to find a tenant or buyer for their property. This may prove difficult if the apparent falling demand for flats continues. In addition, the continuing issues caused by the requirement for flats to have an EWS1 form in order to be mortgageable are further slowing down this market.
London rental market
Rental values in London continued to fall according to the Rightmove index, which is based on asking rents and therefore likely to respond to changes more quickly than the ONS data in Figure 1 (based on all rents).
The September Homelet index reported similar results, with London underperforming the rest of the UK significantly. This is based on newly agreed rents so again may be quicker to reflect changes than the official data. A summary of the latest data is shown in the table below.
The 3% annual fall reported across the capital by Rightmove is comprised a rise of 0.8% in Outer London and a fall of 6.8% in Inner London, again highlighting a potential shift in the relative value people are attaching to locations. The rental market will be more reactive to these changing preferences than the sales market, with tenants able to leave a property much more quickly if it no longer suits their working situation.
Borough level data
The table below shows average values by borough for various property types, based on completed sales.
The table below shows median by borough by size of property, based on all rents paid.