Prime Central London review Q1 2020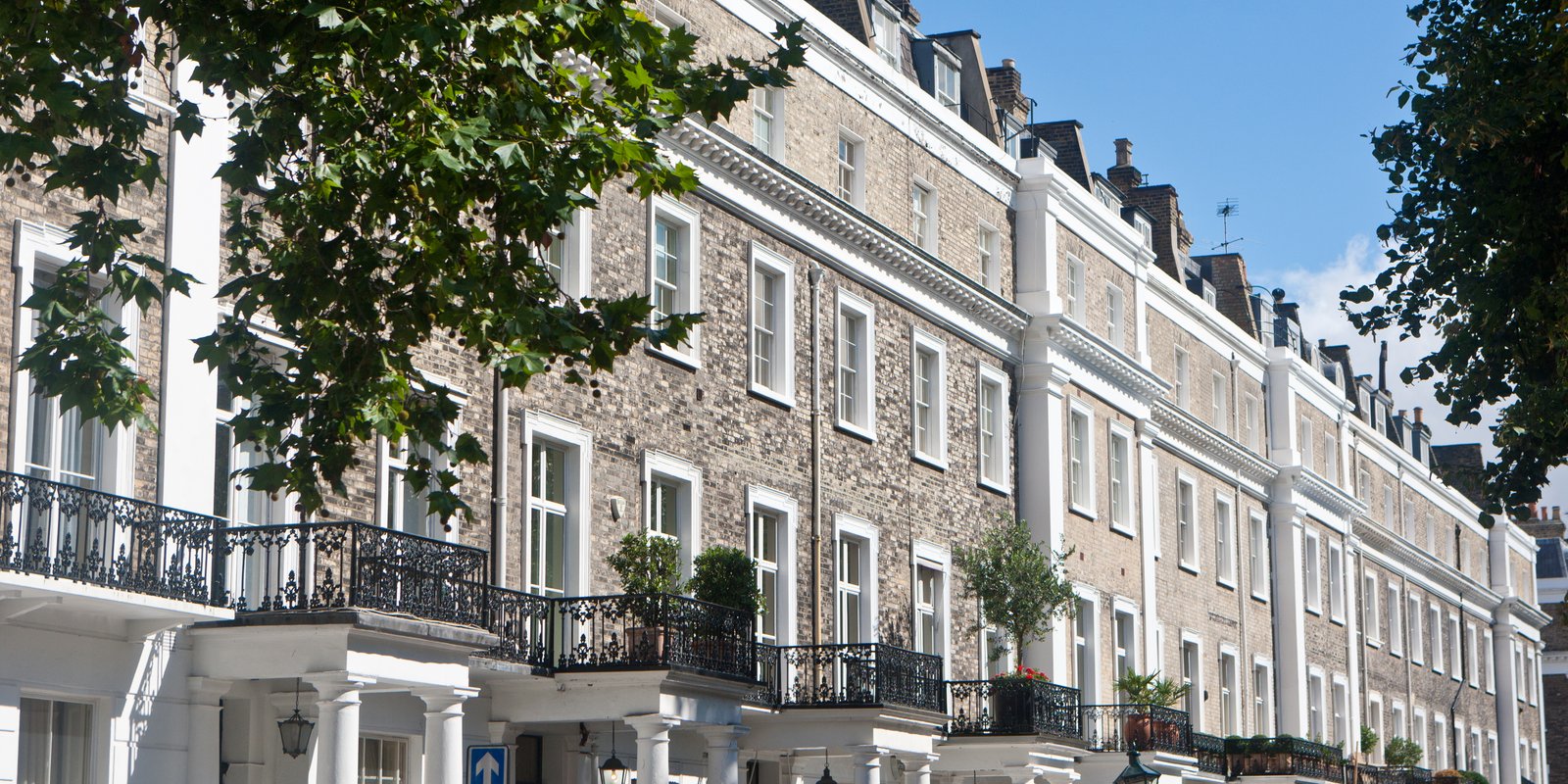 Initial research suggests activity in Prime Central London (PCL) will be particularly affected by COVID-19, but discretionary buyers and sellers may help the market recover quicker than other parts of the UK.
The Cluttons Prime Central London Index, shown in Figure 1 below, reported that sales values in PCL were 1.9% lower in Q1 2020 than a year earlier. This marked 15 quarters in a row of price falls but also the smallest fall for over two years. Changes in rental values have been small for several years and remained just in positive territory for Q1 at 0.5% annual growth.
"From mid-March we began to see more tenancies terminating and a higher number of prospective tenants pulling out of rental deals. Risk aversion, inertia and decisions to 'take the last flight home' before lockdown all played a part."
Cluttons agent on the lettings market during the pandemic
Figure 2 below shows the results for the individual PCL sub-markets. On sales, the best performer for Q1 2020 was Kensington at +0.1% – the only location with positive annual growth. The rental markets generally performed better, with Covent Garden/Soho seeing the most annual growth at +4.8%.
Figure 3 below shows an index of sales volumes in central London recorded by the Land Registry. With high levels of discretionary activity compared to the mainstream markets, buyers and sellers in PCL can respond quickly to changes in sentiment and it is often the first area in and out of any downturn.
"Buyers who went under offer before lockdown have expressed intentions to commence and this is especially true at price points 15-20% below the 2014/15 peak."
Cluttons agent on the sales market during the pandemic
Activity in PCL bounced back quickest immediately following the 2008/09 downturn, but never fully recovered to the early 2000s highs. Since 2014 volumes in PCL fell consistently (ignoring the spike due to SDLT changes in 2016) until 2019 before bottoming out are levels last seen in 2009.
From this position of relative weakness, many indicators were pointing to more activity and a return to price growth for PCL this year, but the Coronavirus pandemic has stopped that before it could get started.
"Sales initiated pre-lockdown are proceeding at the agreed price (or a small (<5%) discount) or are on hold, without the kind of mass withdrawals seen in the 2008 crisis."
Cluttons agent on the sales market during the pandemic
Figure 3 below shows the RICS survey data for sales and price expectations in London. The net balance of opinion for short-term (three month) sales activity fell from +54 in February – the highest level for six years – to -80 in March, the lowest recorded in the over 20 years this data series has been running.
"London will still be seen as a safe haven for buyers from Asia and the Middle East, particularly the traditional PCL areas".
Cluttons agent on the sales market during the pandemic
Sales expectations for the next year did not fare much better, falling from +61 to -31. On prices there is a similar story. Short-term price expectations fell from +38 in February to -74 in March and +55 to -34 for the longer-term.
On the rental side, the early indications are that the London rental market may not see such a collapse in activity.
"Some private landlords have reduced rents (around 15-20%) for prospective tenants and are willing to be flexible on pricing at this time. Where tenants are in situ rental payments continue as normal."
Cluttons agent on the lettings market during the pandemic
While rental price expectations have fallen sharply, both tenant demand and landlord instructions have stayed in line with recent trends so far. Time will tell if this performance can continue as the crisis develops.