Allow us to set the scene; you've had a long day exploring the local delights. You arrive home to your beautiful villa and head straight up to the balcony to relax with a chilled glass of Porto wine.
You're enjoying stunning views across the river that stretches from Estrela to Castelo de São Jorge. What to do next – perhaps a quick workout in your private gym, or a dip in the balcony jacuzzi? The jacuzzi wins…narrowly.
Step inside with a virtual tour
This luxury villa is the perfect holiday home – somewhere to enjoy free time or even work from. But don't just take our word for it, take a look yourself by using the virtual tour below. We recommend going to the upper floor to see how truly stunning the views are.
Location
A small town within greater Lisbon, often described as the "Notting Hill of Portugal" and one of the most sought after areas to live in the country, the neighbourhood of Campo de Ourique leads a peaceful but colourful life of its own.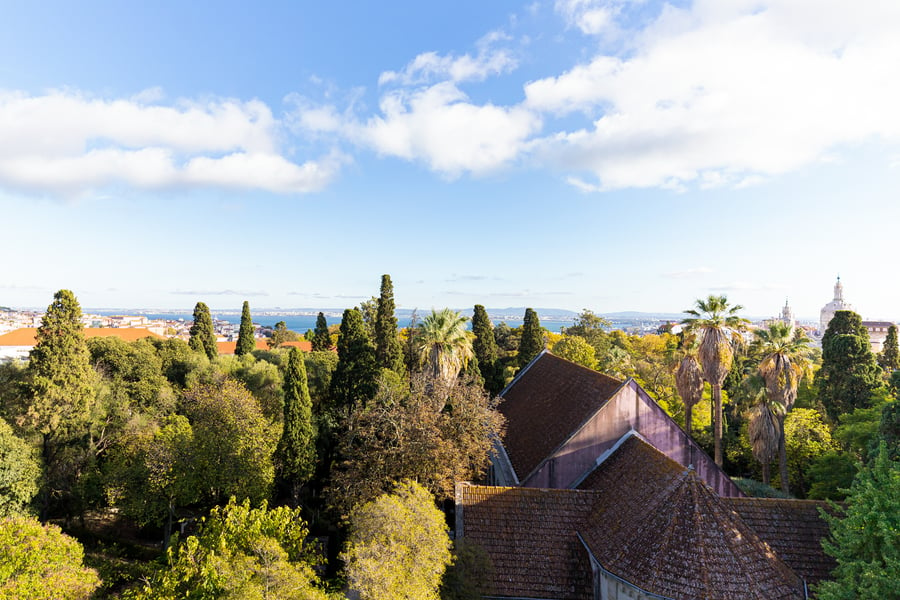 A mix of late 19th century buildings, Campo de Ourique is full of traditional shops, restaurants and markets – but remains residential and "a best kept secret", having not yet been discovered by mass tourism.
Property details
Currently for sale at €7,750,000, the four bedroom villa comes with river views galore and promises privacy and security. With four bedroom suites, plus a staff suite, seven car garage, gym, cinema and beautiful garden, you'd barely need to leave home.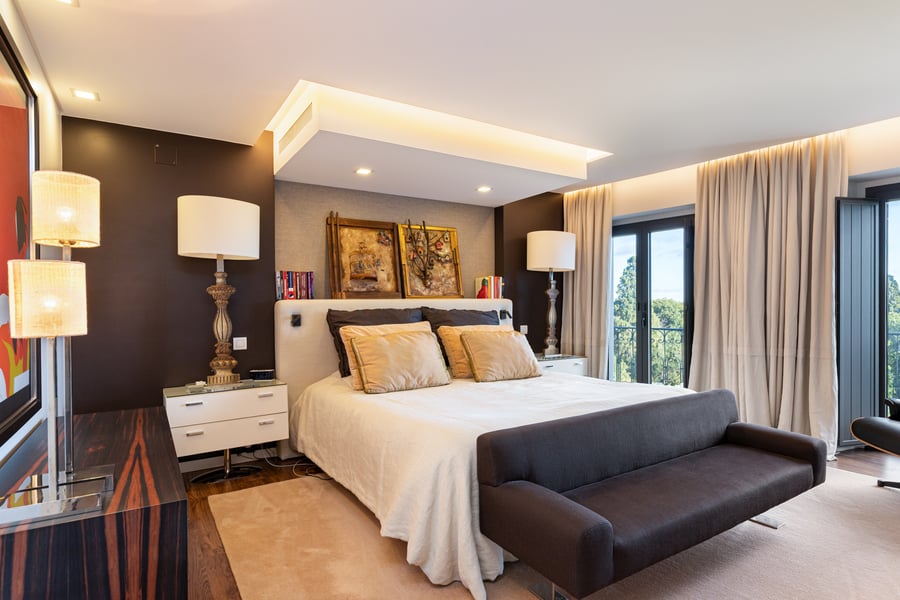 The ground floor provides access to the property via the garage which, as well as having room for seven cars, has plenty of storage space.
The first floor is truly the heart of the home, with a large lounge and fireplace, beautiful library, games room, office, movie theatre and patio.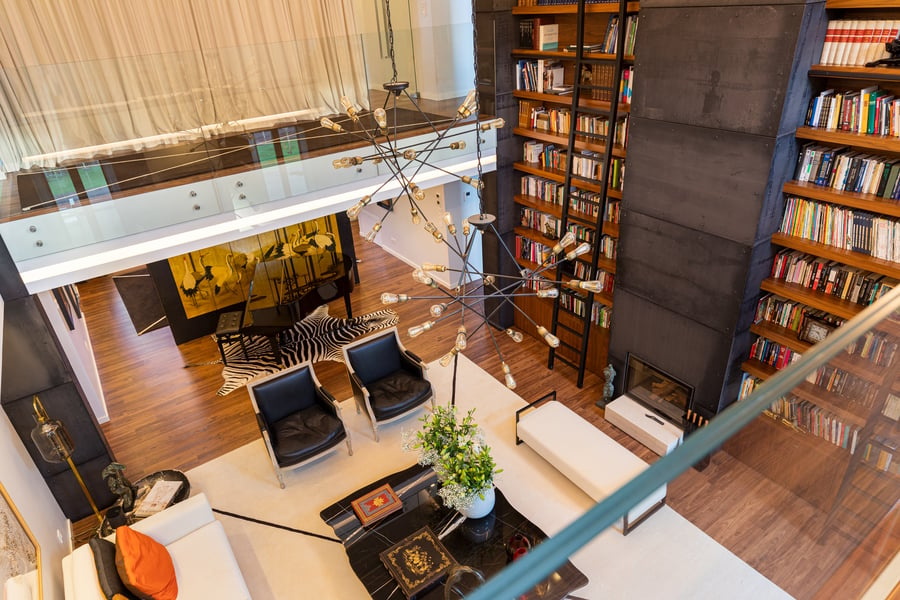 The dining room is located on the second floor, as an open mezzanine, along with the kitchen which is fully equipped with Sub-Zero appliances and a laundry area.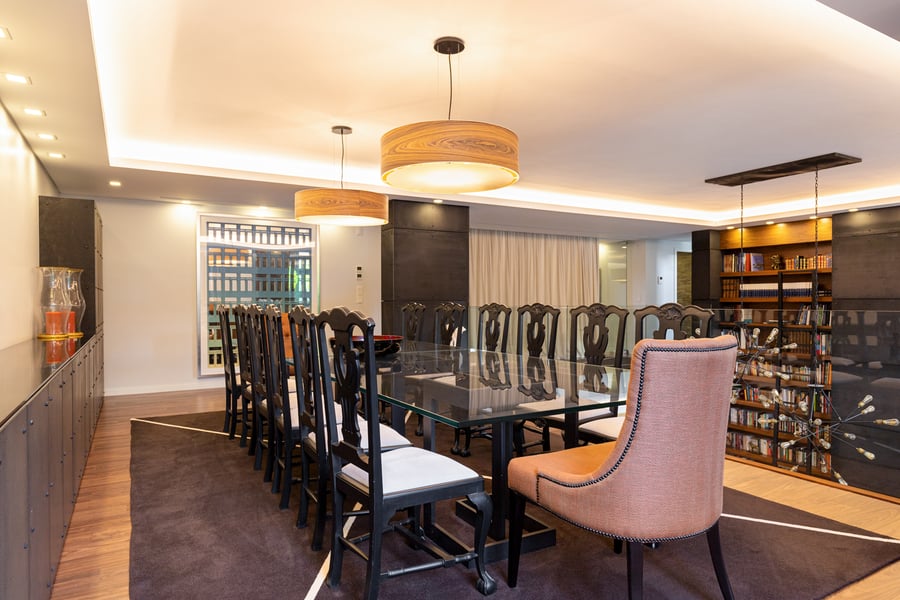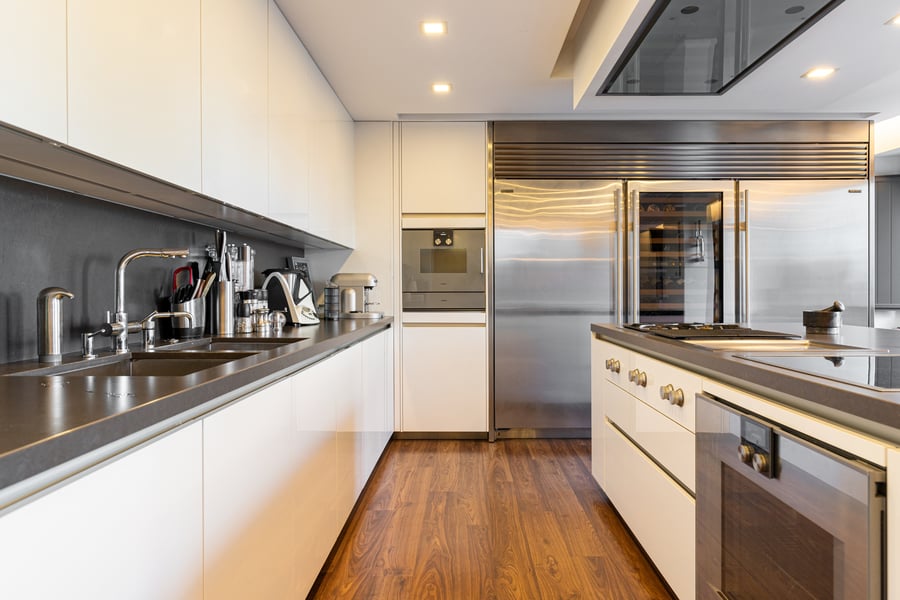 Take the lift or stairs up a level for the private section of the house. A stunning principal suite that includes two closets and bathroom, and three further suites for the family.
Upon the fourth floor a quiet oasis awaits – enjoy the terrace which features a jacuzzi and magnificent river views. Head back inside for the living room, gym, sauna and Turkish bath.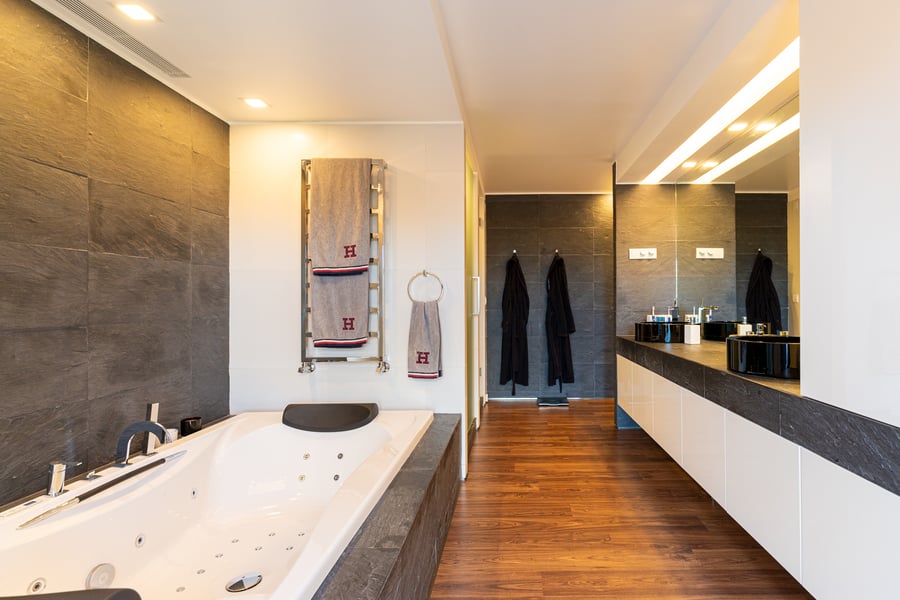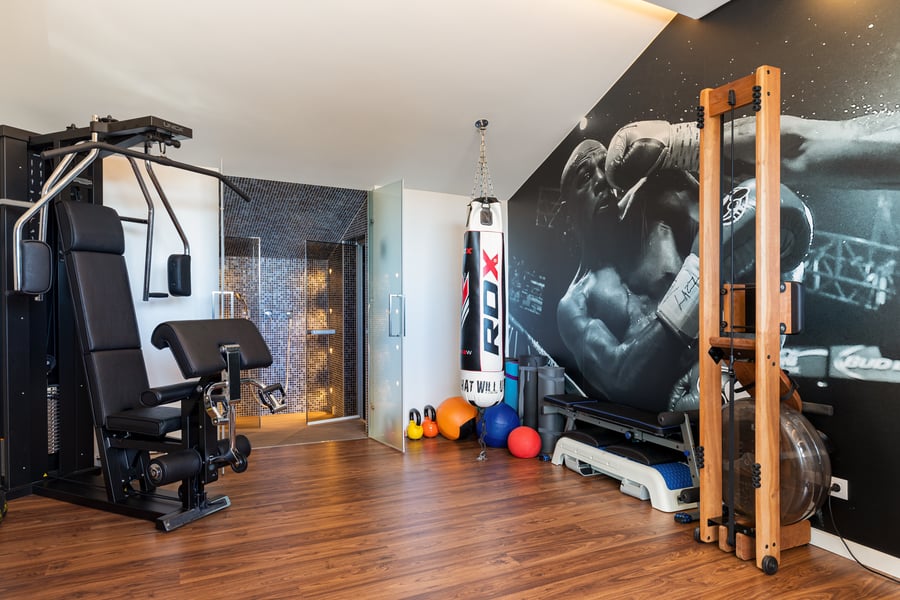 Things to do in the area
Mercado Campo de Ourique
If you're a foodie fan, you'll be excited to learn that there's a local market (est. 1934) nearby with delicious fresh produce and eateries.
Casa Fernando Pessoa
The house where Fernando Pessoa lived for the last 15 years of his life has been converted into a museum and cultural centre. It often houses special events including temporary exhibitions and poetry readings.
Cemitério dos Prazeres
One of the two larger Lisbon's cemeteries. A very quiet "small city" with river views in 20 hectares of land,
Time Out Market Food Hall
Time Out Market is the first market in the world where everything has been tasted and tested by an independent panel of city experts. It comprises of more than 40 spaces for the leading representatives in all the food categories that help make Lisbon what it is (and tastes!) all under one roof.
Transport links and nearby landmarks
The famous 28 tram, that leads you directly from Campo de Ourique to the Castle of "São Jorge", passing by Estrela
In the heart of Lisbon, it's a 15 minute drive from the airport
Nestled between Amoreiras, Estrela and Prazeres, the property is close to excellent national and international schools
Near the "old" English hospital
Camp Ourique centre – 5 minutes' drive
Chiado & Lapa – 5 minutes' drive
Cascais & Estoril – 30 minutes' drive
If you'd like to find out more about the property, or book a viewing, please contact Jo Leverett on +44 (0)20 7647 7243.
To view more of the best properties for sale across Portugal, click here.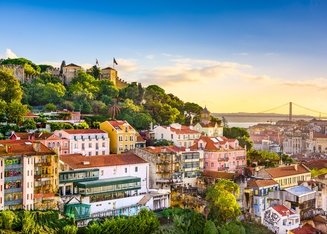 Lisbon
RC Amoreiras, Av. Eng. Duarte Pacheco nº 17, 1070-100 Lisboa, Portugal, 1070-100