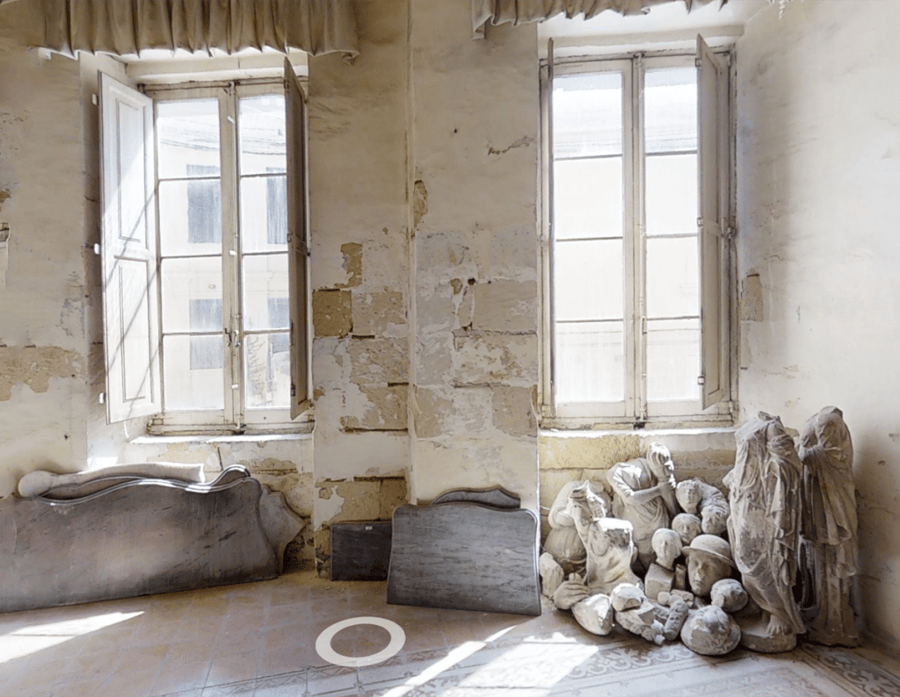 Sadly, for many years the property remained vacant. Languishing alone, slowly falling apart, the palazzo needs specialist attention to bring it back to its former glory.

Recently, the entire property was purchased by the Maltese government for €5million. Restoration work is due to start soon, as part of a national effort to preserve historic buildings overseen by Heritage Malta.

The lucky few who've had the chance to visit this majestic place over the past few years will agree that there is still a lingering sense of royal presence within the palazzo. Maybe it's the high ceilings, or the well-placed windows and doors that flood all rooms with light. Villa Guardamangia is a special place, and Dhalia look forward to visiting again.

Once the restoration is complete, it's hoped that the palazzo will become a museum, allowing visitors from all over the world the chance to see the historical building in person.

A virtual walk in the Queen's footsteps
Dhalia's 3D tours are making Malta's steep history and culture ultra-convenient and accessible. Click on the link below to view the virtual tour of Villa Guardamangia, and make sure to view Inquisitor's Palace and Mnajdra Temples, too.

To view properties currently for sale in Malta, follow this link.