On behalf of London City Mission, seven individual residential-led development opportunities. All within Greater London locations.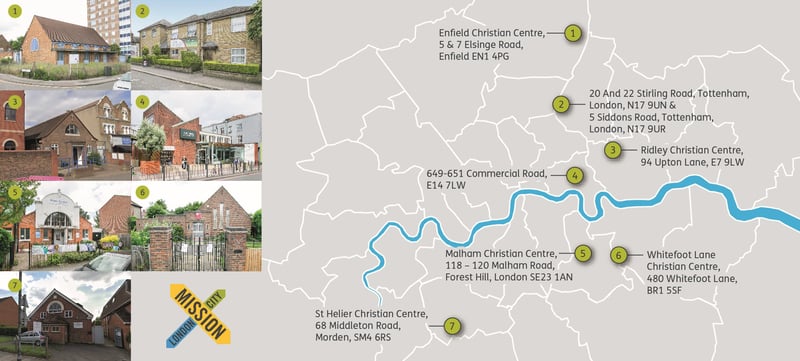 Opportunity summary
Enfield Christian Centre, 5 & 7 Elsinge Road, Enfield EN1 4PG
Siddons Christian Centre, 5 Siddons Road, Tottenham, N17 9UR and 20 & 22 Stirling Road, Tottenham, N17 9UN
Ridley Hall Christian Centre, 94 Upton Lane, London, E7 9LW
649-651 Commercial Road, London, E14 7LW
Malham Christian Centre, 118 – 120 Malham Road, Forest Hill, London SE23 1AN
Whitefoot Lane Christian Centre, 480 Whitefoot Lane, Bromley, BR1 5SF
St Helier Christian Centre, 68 Middleton Road, Morden, SM4 6RS
Selection of unconditional and subject to planning sales
Plot sizes ranging from 0.063 – 0.29 Acres
Potential for schemes ranging from circa 6 – 30 units
Residential-led development opportunities with F1 provision
Sites in varying stages of architectural design.
For further information and to receive the related brochures, please contact Steven Cooper.