The world's attention is firmly focussed on Oxford as both a traditional global knowledge economy and latterly a fast-evolving global leading life sciences hub.
This has led all manner of enterprises to set up in and around the city bringing with them scale, investment and promise. This is in itself not a negative, but it's vital not to forget the value of those practices who have been here since day one – who know its past, have contributed to its present and is invested in its future.
Oxfordshire has become an established life sciences cluster with drug discovery and development and AI advancement at its forefront. Part of the 'ARC' along with London and Cambridge, Oxford has become a key area of investment for those wanting to expand and extend their portfolio into life sciences and tech and it is largely this that has brought new agent and consultancy office openings to the city.
However as a long-time agent and asset manager of the City, we strongly believe that those operating in and around Oxford need to be able to recognise the uniqueness of the city and why it has evolved the way it has, and how it will continue to evolve in years to come.
Relationships with the local community and other stakeholders are important and these aren't built in a day. There are a handful of the bigger UK agents who have been in the City for years who have contributed to the evolution of the City and, together with smaller local specialists, will have nurtured these relationships over decades, understanding the challenges, eccentricities and quirks of the area.
In amongst the life sciences clamour, it might be easy to forget the unique makeup of Oxfordshire. The town centre of Oxford is mainly owned by the University and its Colleges and consists of many university buildings. This presents its own challenges of what retail spaces can go where and how many of these units can be easily 'changed'. Far from being driven on profit alone, theirs is a careful game of curation and place making.
Naysayers may pour scorn on empty retail units on the high street but these are there by choice, not lack of want. Each unit could be filled but it's not about rent, it's about the retail mix and the preservation of the city's character. In time, these could be more mixed use, but the understanding of fit-out, covenant and local engagement first is not lost on those with a long-term presence in Oxford.
Cluttons, for example, works with many of the Colleges to help them asset manage their portfolios and we hear time and time again – it's not about filling empty retail units, it's about the right tenant at the right time for the right property. Many of the colleges protected tenants through Covid because they wanted the carefully curated mix to continue afterwards, rather than focus solely on income collection at the time.
Adding to the challenge of understanding Oxford is that the centre is predominantly made up of Labour councillors and voters, and the outer areas are still very much under traditionally Conservative representation albeit this latter point may shift somewhat due to recent events. This again presents a huge contrast in ideals towards the borough of Oxford, its local development plan, and planning itself.
This is an important consideration when developing the town centre – and indeed any site in the area – and is why that implicit understanding is key. Those of us that have been in the City a while understand the importance of local on-the-ground knowledge recognising the make-up of the community and other relationships. We might just be a developer or investor's secret weapon in obtaining most value from ambitions in and around the city.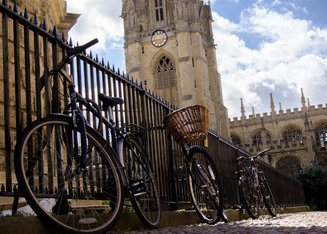 Oxford
Suite 2 Triumph House, Parkway Court, Oxford Business Park South, Oxford, OX4 2JY