Why do rent reviews exist?
Rent reviews offer both landlords and tenants the chance to negotiate their rental rate for a telecoms site and, when handled well, can be a beneficial arrangement for both parties. They usually take place at whatever intervals are agreed in the rent review clause(s) of a commercial lease or licence.
What is the purpose of rent reviews?
The purpose of a rent review is to adjust rents to reflect changes in the market. The inclusion of rent reviews in telecoms leases are largely a response to inflation.
What are the different types of rent reviews?
The most common rent review mechanisms are:
Market value / Market rent reviews: agreed by reference to market evidence
Index-linked reviews: agreed by reference to calculations contained in the lease
Fixed reviews: agreed by reference to lease definition for fixed increase
Percentage uplifts: agreed by reference to lease definition for percentage uplifts.
What is the basic rent review process?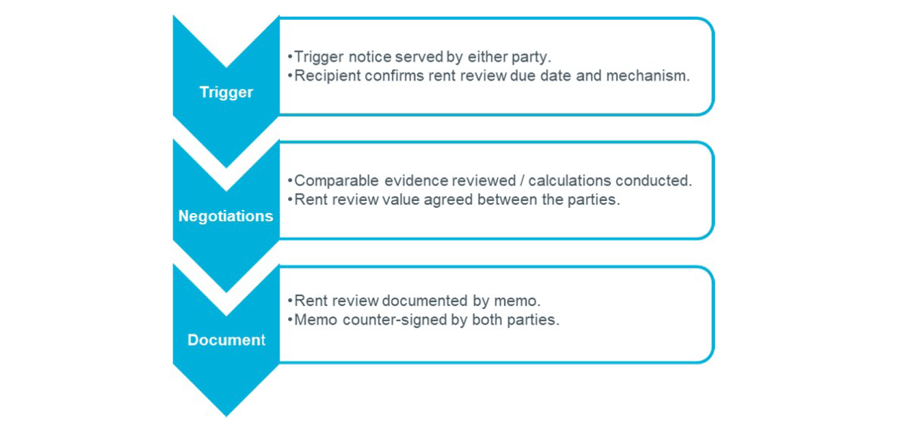 What is the dispute resolution procedure for rent reviews?
There are normally two methods of dispute resolution:
Arbitration: an arbitrator is bound by the rules of evidence and the award (of rent) cannot be more or less than the rental extremes submitted by the parties.
Independent expert: an independent expert is an impartial surveyor whose opinion (determination) of rent the parties have agreed to accept.
Whether you would have a choice depends on the wording of the lease, and generally a lease will state one method only.
Impact of the New Telecoms Code
Since the new code was introduced at the end of 2017, this has had an impact on rent reviews that remain due on subsisting telecoms agreements, as the volume of new open letting evidence at pre-code levels has dramatically reduced. In our experience this has led to an associated downturn in levels agreed for market value reviews on subsisting agreements as the market reacts to change.
How Cluttons can help:
Cluttons are experts at negotiating rent reviews for Mobile Operators, completing c.5,000 rent reviews each year. Using our knowledge and experience we proactively audit our client's agreements to ensure awareness of upcoming rent reviews and associated mechanisms across their estate. This plays a key part in our ability to proactively contribute to a good relationship between landlords and operators and in providing a seamless, proactive service for our clients.