UK economic outlook Q3 2022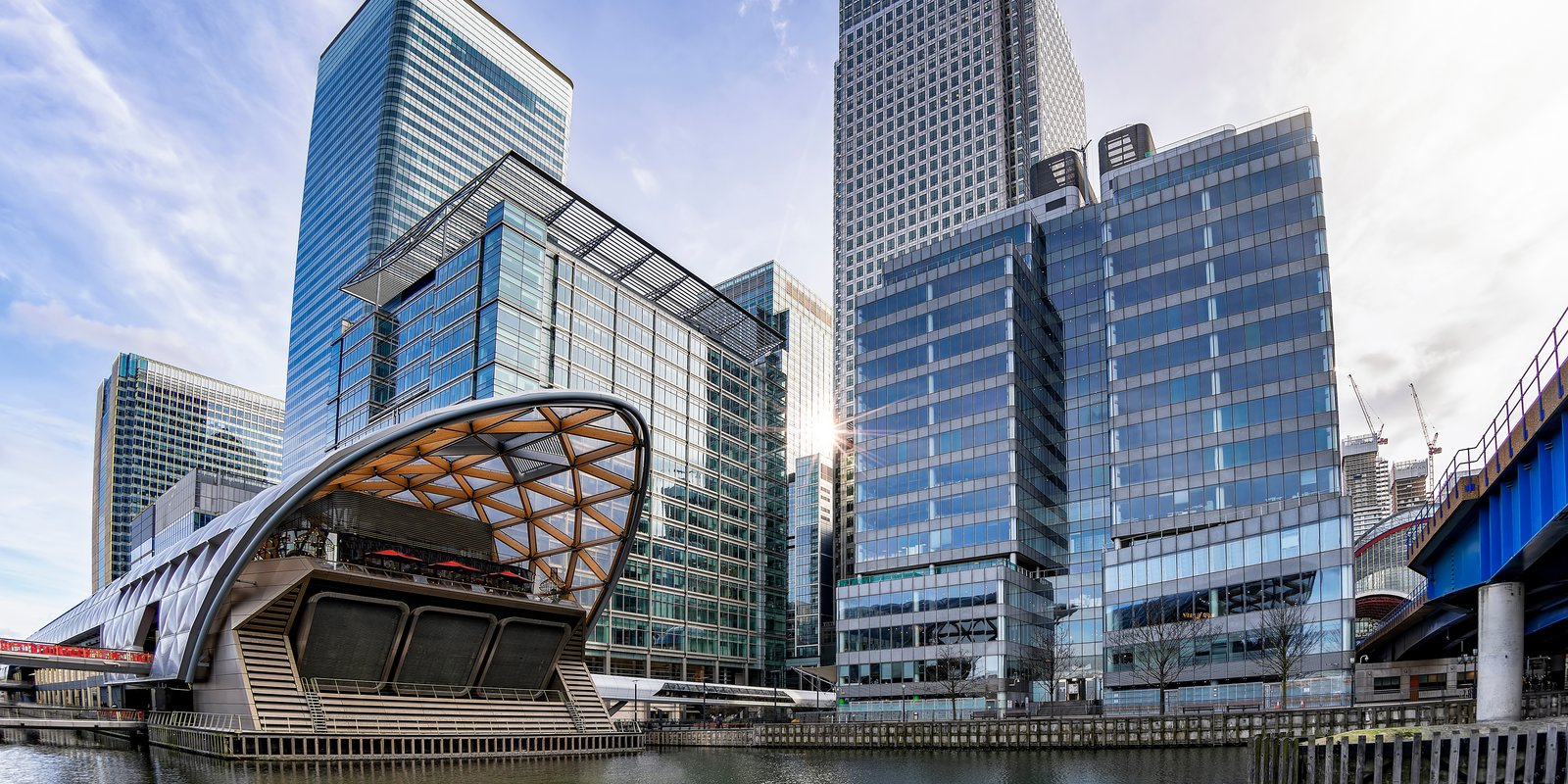 The UK's economic uncertainty has been exacerbated by political upheaval in recent months, but a more stable political landscape in recent weeks is now being accompanied by a downbeat outlook from the Bank of England.
As Rishi Sunak has settled in as prime minister, gilt rates receded back to levels seen before September's 'mini-budget'. But economic hurdles remain, as the Bank of England's Monetary Policy Committee (MPC) spelled out as it announced a 0.75% rise in the base rate, taking it to 3%.
GDP and output
The economy shrank in June and August, and registered only modest growth in July, meaning that output has fallen back to a level below where it was at the end of 2019. Many economists and commentators note that the UK is likely to dip into recession later this year or in 2023. The latest GDP growth trends are shown in Figure 1.
The ONS noted that the main contribution to the fall in overall GDP came from the production sector, with manufacturing in particular weighing down on this metric. In the services sector, a decline in activity around Coronavirus test and trace and vaccination programmes contributed negatively to growth, again highlighting the ongoing impact of the pandemic on interpreting any data and results.
Figure 1 – monthly GDP estimates

Source: ONS
Inflation increased again in Q3, breaking the double-digit mark as CPI reached 10.1% in September. This matched July as the highest figure in over 40 years and comes despite fuel prices falling back from recent highs. Rising food prices made the largest upward contribution to the index in August and September, with annual food inflation now running at almost 15%.
The Bank of England has indicated it will continue to increase the base rate to try and reduce inflation towards the 2% target. After raising the rate by 50 basis points to 2.25 in September, it moved more firmly on November 3, hiking the base rate by the largest margin in three decades, to 3%. However the Bank's rate-setters also signalled that base rates may not have to rise as high as 5.25% in the future, which is what the markets were expecting – and the forecasts now are being pared down to a peak of around 4.75%.
Figure 2 – inflation (CPI)

Source: ONS
Sentiment measures reflect the difficult economic situation. GfK noted that "UK Consumer Confidence tumbled in September to a new low of -49, the worst Overall Index Score since records began in 1974", with this driven by significant fears over the general economic situation as well as personal/household finances. Services PMI – seen as a bellwether for activity in the economy – narrowly avoided a contraction, but the neutral figure recorded in September was still the lowest in 19 months. Figure 3 shows the latest data.
Figure 3 – Other economic indicators

Source: GfK/NOP, IHS/Markit, ONS. Note: Services PMI rebased from 0-100 to +/-50.
Despite market volatility, the data collected for the Treasury Forecast Comparison reports indicate a relatively settled consensus around 2022 GDP growth expectations, as shown in Figure 4. The median new forecast in the latest October report was for growth of 3.6%, unchanged from three months earlier but down from 5.7% at the start of the year. However, the Bank of England's central forecast signals the country going into recession later this year, and GDP registering no growth until late 2024 or 2025.
Figure 4 – 2022 UK GDP forecasts over time

Source: HM Treasury (Month = date of report, data is the range of forecasts made in last three months)
Employment
The latest employment indicators highlight continuing labour shortages, with high levels of inactivity – driven by increasing numbers people who are not working due to long-term sickness – combining with low unemployment to make it difficult for companies to recruit. In September there were almost 730,000 more paid employees in work compared to the pre-pandemic peak in February 2020, although this continues to be offset by lower numbers of self-employed workers.
Figure 5 – economic indicators: hours worked, paid employees and median pay

Source: ONS Labour Force Survey and HMRC PAYE Real Time Information
A comparison of the employment measures against pre-pandemic levels, shown in the table below, highlights the changes in the labour market over the past three years. Hours worked remain slightly lower than their December 2019 level, whereas median pay is over 16% higher. Unemployment has fallen to 3.5%, the lowest level since February 1974.
Table 1 – employment data
| | Annual growth / level | vs. December 2019 |
| --- | --- | --- |
| Paid Employees (Sep-22) | +2.5% | +2.6% |
| Hours Worked (Aug-22) | +2.1% | -0.4% |
| Median Pay (Sep-22) | +6.3% | +16.1% |
| Unemployment (Aug-22) | 3.5% | 3.8% |
Source: ONS, HMRC
Banks and lending
Demand for mortgages fell sharply in Q3, according to the latest Bank of England Credit Conditions Survey, of which a selection of results are shown in Figure 6. The availability of high-LTV products moved further into negative territory and margins increased. Among the forward-looking metrics (not shown), lenders expected the availability of mortgages to decrease further over the next three months, driven by their negative outlook for the economy, their lower risk appetite, and negative expectations for house prices.
Figure 6 – secured lending availability and demand

Source: Bank of England Q3 2022 Credit Conditions Survey. Note: Negative net balance = decreasing availability / decreasing demand / wider margins