Guide to living in the Isle of Dogs
The Isle of Dogs sits just south of Canary Wharf, and is often referred to by locals as 'The Island'. The peninsula is bounded by the Thames to the east, west and south and is home to a diverse range of residential communities and green spaces.

About the Isle of Dogs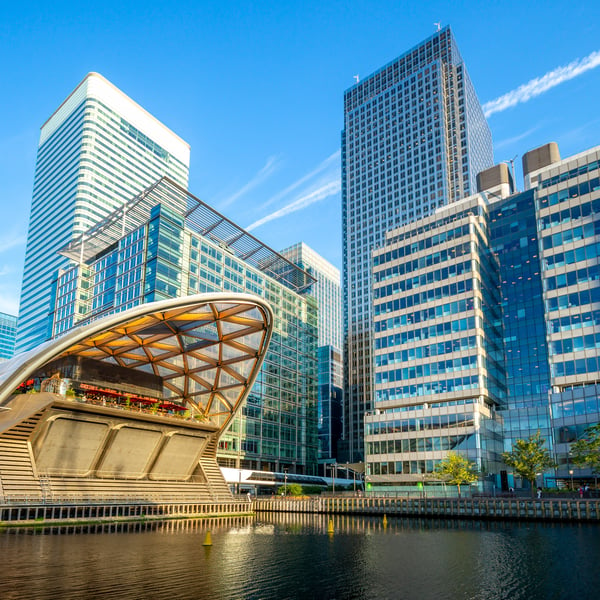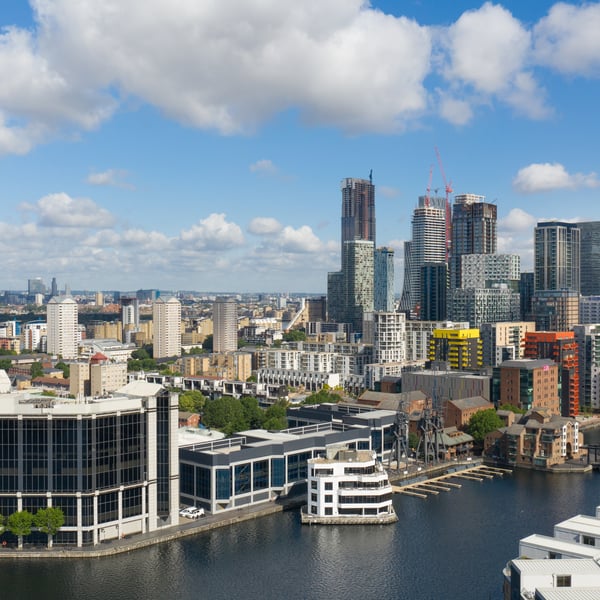 Properties in the Isle of Dogs
Unlike Canary Wharf, there are a small number of houses on the Isle of Dogs, particularly towards the south and centre of the island, around Millwall Outer Dock. These range from pre-war houses to homes built in the mid-20th century. The vast majority of housing stock is concentrated in apartment blocks, which for the most part are relatively low rise and generally under six storeys high.
The exception is the area close to the Canary Wharf Estate and Westferry Circus, which is home to 20-plus storey buildings. In fact, prior to the announcement of Spire London, Landmark Pinnacle, at 233 metres, was set to become London's tallest residential building. This development at Westferry Circus is expected to become a landmark tower, alongside Pan Peninsula, Landmark Tower and Anchorage Wharf.
Most modern developments are equipped with all the latest conveniences and facilities; however, there are a number of older developments completed in the 1990s that offer more affordable housing, although with less perks. In many ways, some of the developments on the Isle of Dogs resemble gated condominium schemes in the US or Middle East, with parking, gyms, pools and day-care centres.
Living in the Isle of Dogs
The Isle of Dogs fuses the old and the new, with period housing estates sitting alongside ultra-modern skyscraper developments. Nestled in between are large open green spaces such as Millwall Park, Sir John McDougall Gardens, Island Gardens and Mudchute Park, home to London's first and only urban farm, Mudchute Farm.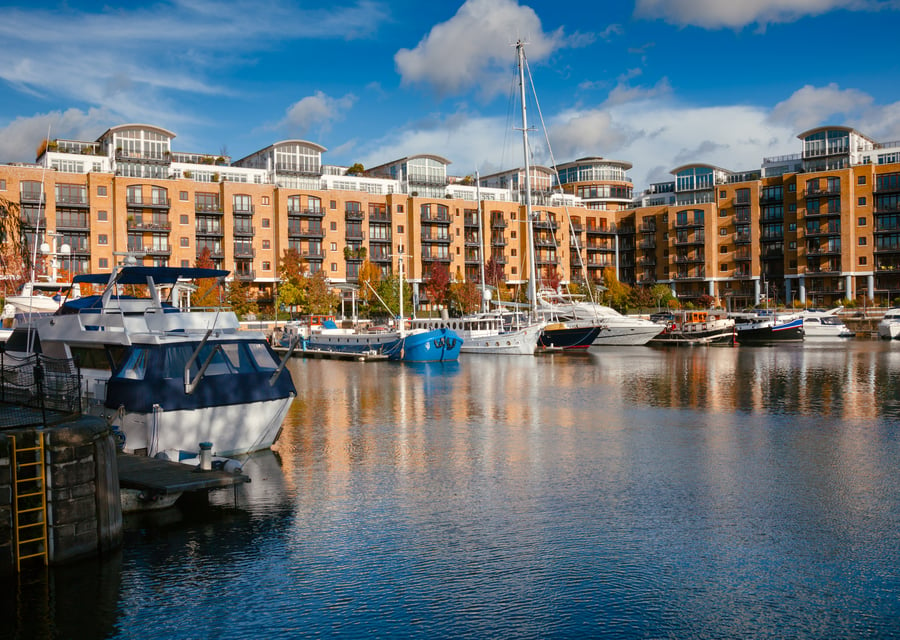 The southern tip of the island features an underground pedestrian tunnel to Greenwich, which opened in 1902. It emerges by the Cutty Sark, offering residents easy access to the attractions of Greenwich. The island itself has no designated high street, but there are a growing number of restaurants, bars and cafés in many of the new developments. These include independent retail outlets offering quirky, all-day dining, such as The Fire Station on Westferry Road; to award-winning Thai cuisine at Elephant Royale in St. David's Square. The island hosts a number of traditional pubs along Westferry and Eastferry Roads, while The Attic Bar at the top of Pan Peninsula offers spectacular views across East London.