UK rental market Q4 2021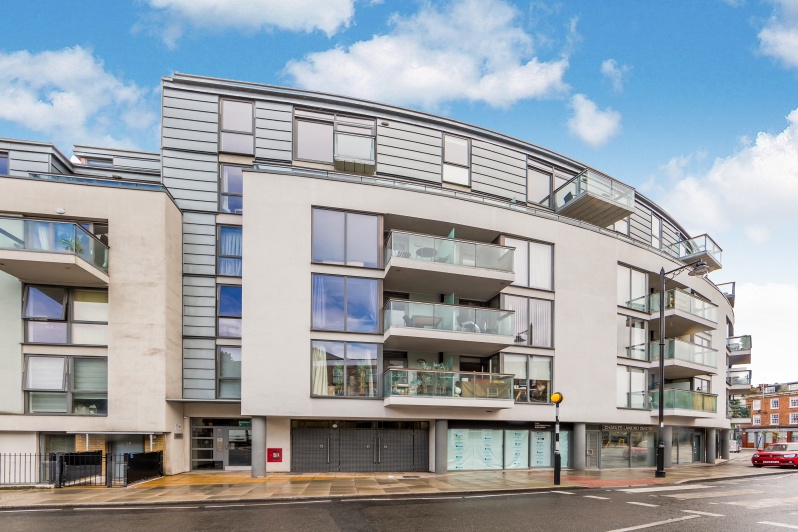 Rental growth was very high in 2021, as high as 10% at national level on Rightmove's index. This is driven by demand continuing to outstrip supply across most regions, property types and price points.
Growth is likely to continue this year, with no sign that the trends underpinning this growth are waning.
National data
Demand remained high and new supply remained low in the rental market in Q4, according to the latest RICS Survey results. Unsurprisingly this is expected to lead to further rental growth. The net balance for 'Tenant Demand' fell slightly to +43 (vs. +62 in September); 'Landlord Instructions' also fell, to -27 (Sep -21); and 'Rent Expectations' stayed high at +57 (Sep +55). Figure 1 shows these metrics along with the ONS rental index, which recorded an increase in growth to 1.8% in September, compared to 1.3% in September. This is a relatively large increase given this index measures all rents paid rather than new lettings, so typically underestimates rental value growth among new listings.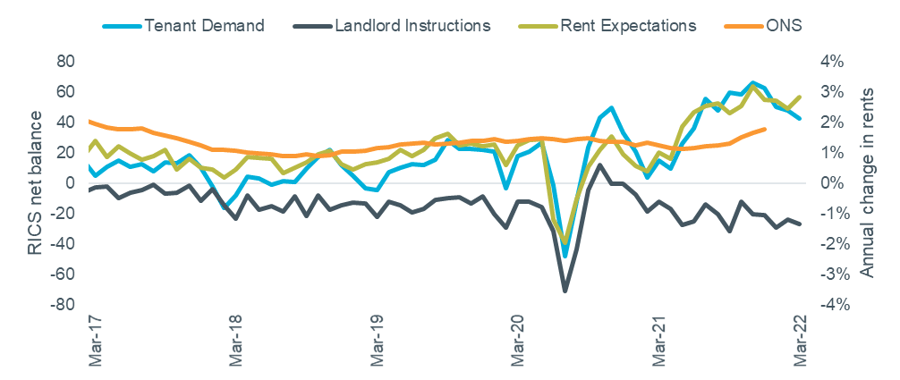 All regions recorded very strong rental growth over the full year, according to Rightmove's Q4 Rental Price Tracker. At national level annual growth reached 9.9%, the highest ever recorded by the index. Rightmove noted that growth is likely to continue, with tenant demand 32% up compared to a year earlier but 51% fewer properties on the market. Homelet's December index also recorded high levels of rental growth across the country.
Regional Data
A summary of the latest regional rental data is shown in the table below.