Today, we're delving into the 5 trends we think will be popular throughout central London homes as the leaves start to change colour.
We also explore how showcasing the warmth of the season and the ever-popular pumpkin spice trend could influence both interior and exterior aesthetics.
1. Interior design: embracing Autumnal tones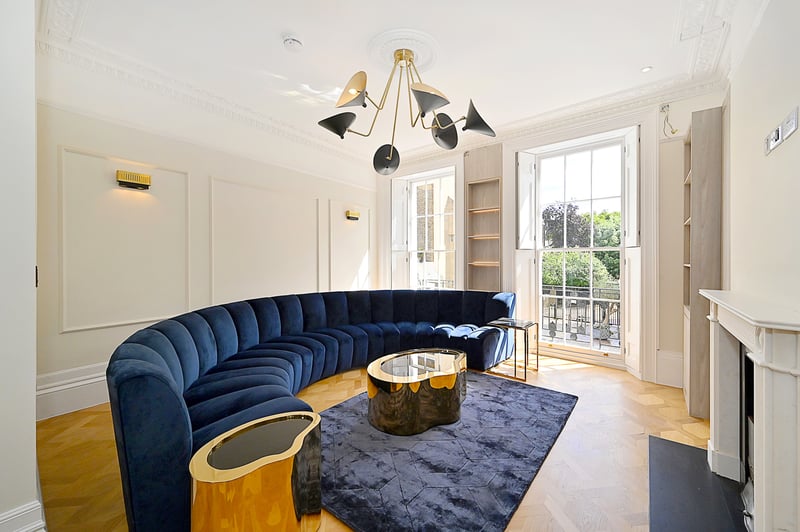 Using richly textured fabrics add a layer of cosiness AND sophistication | 4 bedroom apartment for sale, Albion Street W2. Guide price: £5,500,000
Our first trend sees Central London homes offering a warm and inviting refuge against the city's autumn chill. Looking to stand out? Why not design your very own feature wall, picking from a palette of burnt orange, deep red and chocolate-brown, to create an atmosphere that's as comforting as a sip of hot pumpkin spice latte. Complementing these colours, using richly textured fabrics like velvet and wool for upholstery, are perfect for providing an added layer of cosiness and sophistication.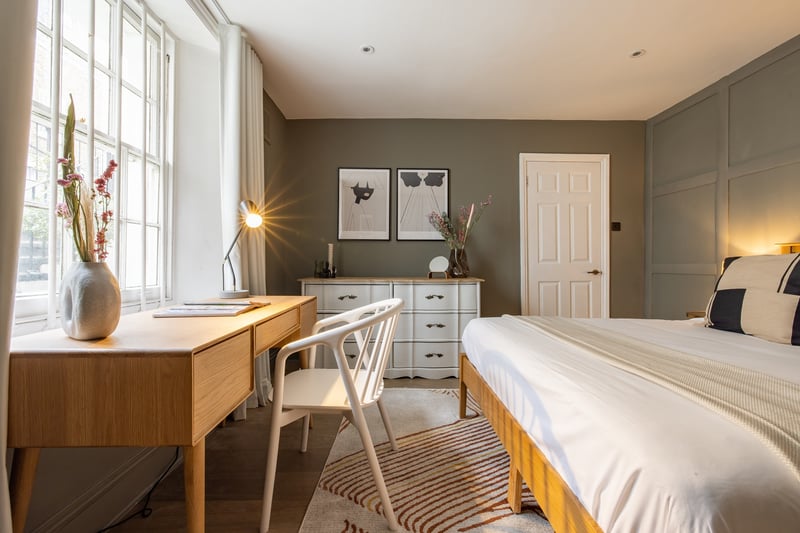 Painting walls with Autumnal colours help make your interior stand out from the crowd | 2 bedroom apartment for sale, Gloucester Mews W2. Guide price: £850,000
2. The handcrafted aesthetic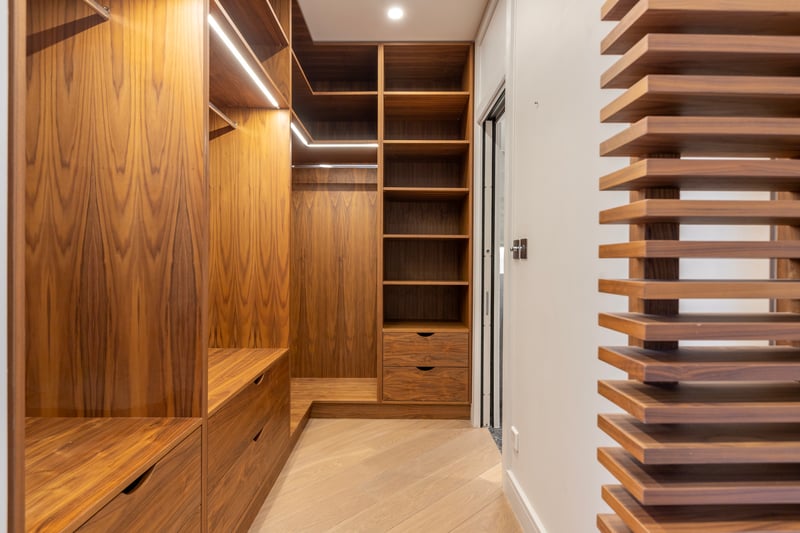 Handcrafted aesthetic adds a dash of personality to your home | 3 bedroom apartment for sale, Cormorant Lodge, London E1W. Guide price: £2,750,000
Autumn 2023 also welcomes a more natural aesthetic theme, with a spotlight on handcrafted, sustainable materials. From furniture to light fixtures, pieces that echo the beauty of craftsmanship and simplicity are great for adding touches of personality throughout your home. The trend for open-plan living continues to reign, with living spaces merging seamlessly with kitchen areas to create multifunctional spaces that work for working from home and entertaining.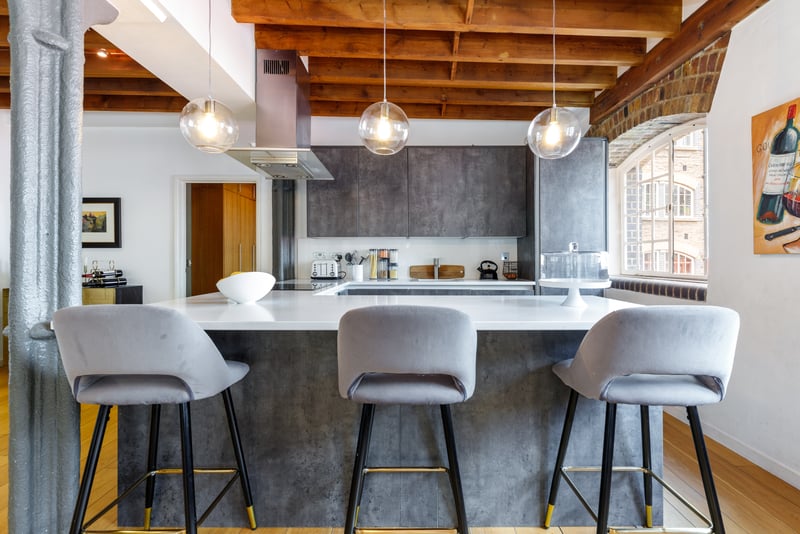 Open plan living creates the perfect multifunctional spaces | 2 bedroom apartment for sale in New Concordia Wharf, London, SE1. Guide price: £1,200,000
3. Exterior design: maximising outdoor spaces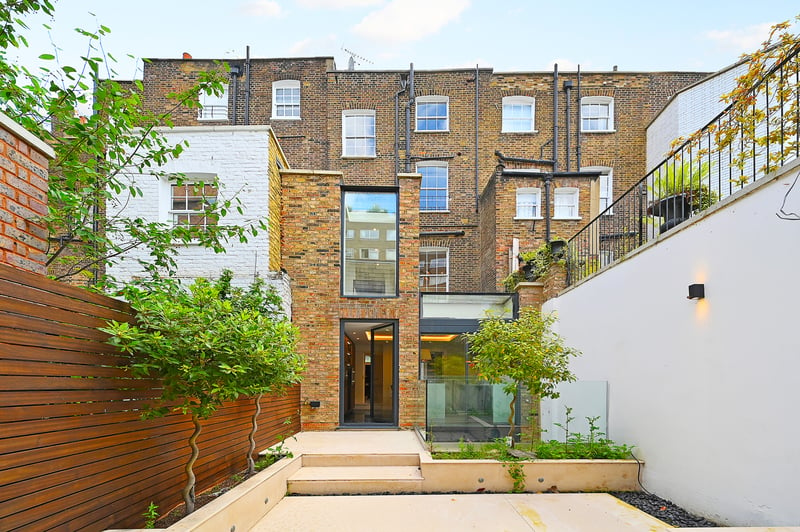 Outdoor living spaces that can look great all year round | 4 bedroom apartment for sale, Albion Street W2. Guide price: £5,500,000
Our third trend is a focus on creating outdoor living spaces that defy the seasons. Pergolas, patios, and fire pits (where permitted!) are amongst the additions we love, that encourage outdoor relaxation, even as autumn unfurls.
4. Urban greenery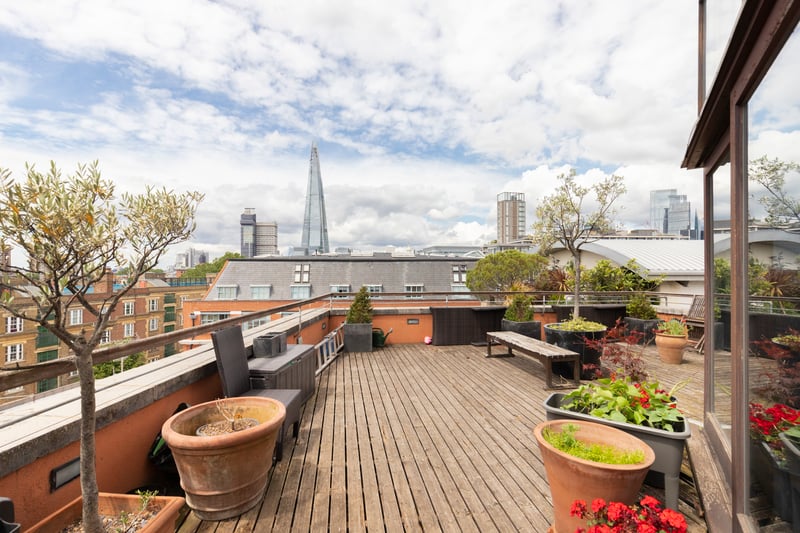 Transform your outside space into a green oasis with autumn-friendly plantings | 3 bedroom duplex penthouse for sale in The Triangle, London, SE1. Offers in excess of £2,000,000
There's a renewed focus on utilising every square inch of space, transforming even the smallest of balconies or rooftops into a green oasis with autumn-friendly plantings. For those with limited garden space, the fourth trend offers a solution. Rooftop terraces and balconies are being turned into green havens, adorned with potted plants featuring perennial herbs and colourful autumn blooms. This trend adds a touch of nature to urban spaces, offering city-dwellers a tranquil retreat from the hustle and bustle of Central London.
5. Bold and dark exterior colours
Our fifth and final trend turns the spotlight on the facade. Bold, dark colours like deep blues, blacks, and greys are being favoured. This palette not only provides a striking contrast to the vibrant autumn foliage but also contributes to a modern, sleek look.
From pumpkin-spice-inspired interiors to green urban retreats, a touch of seasonal update can help make homes a haven of style and comfort this autumn. As always, the key is to blend these trends with your personal style, to create a space that truly feels like home.
Looking for some inspiration? Check out some of the finest properties available to rent and buy in London with Cluttons, here.